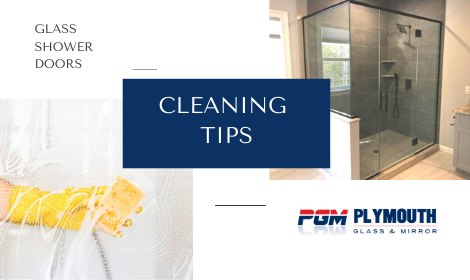 Say Goodbye to the Film on Your Glass Shower Doors Forever!
Do you spend extra time cleaning due to stains on your glass shower doors? We have good news for you. At Plymouth Glass and Mirror, we offer a maintenance-free glass coating. Different from other products that are applied on the glass and can wash away, the permanent coating is applied to the glass when it's being manufactured to maintain the clear beauty of your shower once installed in your bathroom. Using a unique ion beam process, it stops corrosion before it starts. Similar to the benefits of a non-stick cooking pan, the coating deters hard water stains and calcium deposits from sticking to the glass to help keep your frameless shower glass looking brand new for years to come. Although it is still necessary to clean your shower glass, our coating helps reduce the amount of time you spend scrubbing. The coating is compatible with most everyday cleaning solutions such as Lysol, Clorox, Windex and many more. We also offer a lifetime warranty, so we're confident that you're going to love spending less time cleaning your shower doors. Check out our portfolio with an array of different shower door styles!
Glass Shower Door Cleaning Tips & Tricks
Not everyone has a protective coating on their older glass shower doors, especially in the older homes throughout Connecticut. Here are some ideas to keep your shower glass looking extra sparkly! Because soap scum and hard water build up can take hours to clean off, it's best to try and keep up with shower door cleaning every other week. Having a squeegee in your shower helps with daily maintenance but below is a cleaning mixture to try out. It could help cut your cleaning time in half!
Glass Shower Door Cleaning Mixture:
Mix 1 tablespoon of Dawn Dish Soap with 1 cup of White Vinegar in a spray bottle. Spray the mixture on your shower doors and let it sit for 20 minutes (longer if you haven't cleaned in months and try to open some windows for ventilation). The dawn will act as a bonding agent to help the vinegar stick to the glass. After it sets, fill a bucket with hot water and use the soft side of a sponge to scrub. Rinse off the sponge in the bucket and continue scrubbing until stains are no longer visible. Rinse with clean hot water. We recommend a final wipe down with Windex or any other glass cleaner to make it shine. Happy cleaning!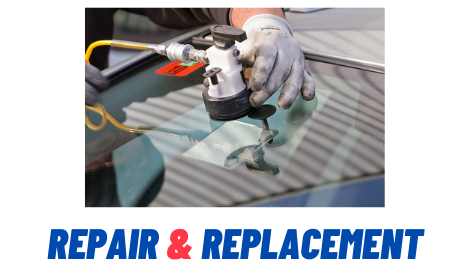 Windshield repair is a cost-effective alternative to windshield replacement
Plymouth Glass and Mirror offers windshield repair in Hartford, Waterbury and surrounding cities and towns as a cost effective option when you aren't in need of an entire windshield replacement. Windshields can often be repaired when the damage is addressed quickly and the damaged area is small enough. Did you know that in some cases, windshield chips up to a quarter in size can be repaired? By exposing the damaged windshield to road grime, water from rain or car washes, or even changes in weather, you increase the chance that the damage will spread and a windshield replacement will be required. Repairs do not require the removal of the windshield ensuring the original manufacturer's warranty. Once a technician assesses the damage of your windshield, a recommendation will be made if an entire replacement is necessary for your safety.
Windshield repairs are typically covered 100% by your insurance company. If you're paying out of pocket, repairs typically are about 75% of the cost of a replacement. In most cases, insurance companies will not consider auto glass damage as a claim on your policy and raise your rates. If you're concerned, call us first and we'll contact your insurance agent to find out about glass repair coverage!
If you are in need of a windshield replacement, we carry hundreds of original manufacturer glass in stock. Whether our service technician comes to your location or you bring your vehicle to the shop, a full windshield replacement appointment is typically complete in under an hour. At Plymouth Glass and Mirror, we want to get you safely back on the road… and fast!